May 2021
After a cold and humid winter, black frosts hit us for several nights in April (6th, 7th, 12th and 14th) and in early May.
Damage was done mostly during the first two nights in April, especially the 7th, as we had rain and even snow in certain areas.
Our parcels with frost protection (5ha in total: Les Clos, Clos des Hospices and 1.5ha of Vaillon) seem to have survived so far. But the other 7ha are burned from 50 to 80%.
The most affected areas with nearly 100% of loss are Valmur, 3ha of Vaillon, Petit Chablis and our parcel of Chablis Les Pargues.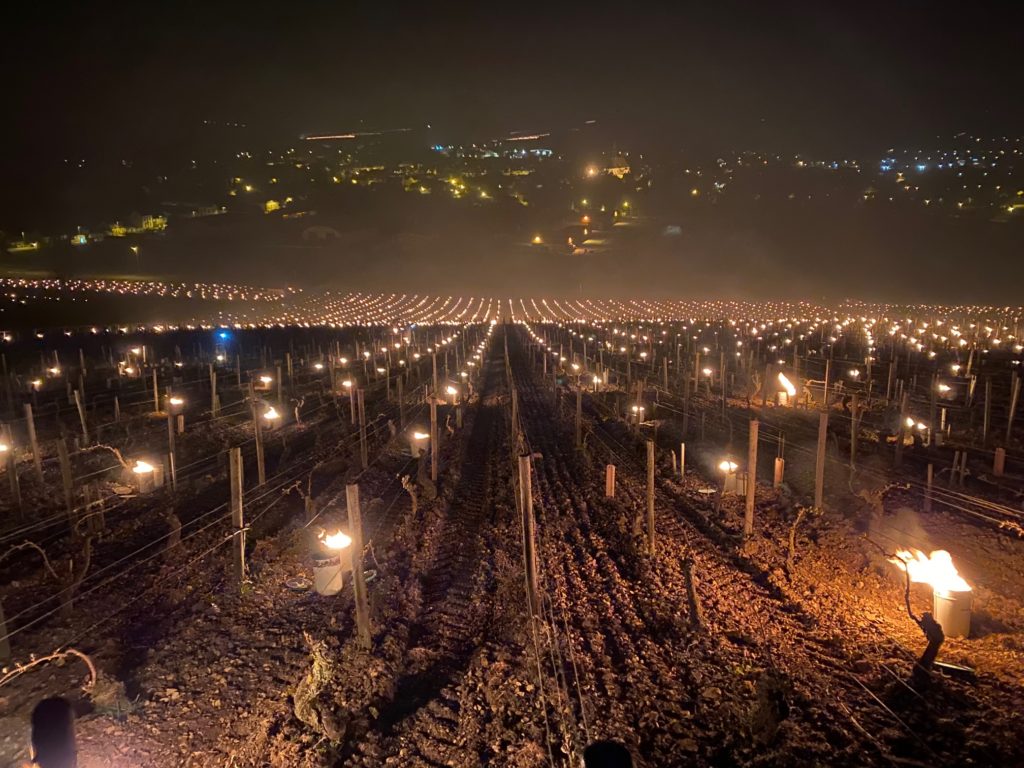 Now temperatures are still very cool and it continues to rain a lot so the vines have trouble growing. We would need a warm up to see second buds coming out and really be able to assess the damage in the vineyard. We still have quite a long way to harvest!

In the cellar, we are selling our 2019 and we will start bottling some Chablis and Vaillon 2020 beginning of June. The quality of our 2020 gives us entire satisfaction!

Despite the Covid-19 pandemic, business starts to move again around the world where restaurants are re opening. In France the situation is also starting to improve so let's be positive!!