A family tradition for 6 generations…
1814 : Barrel maker in Montbard, Jean-Joseph Moreau starts the wine merchant company J. Moreau et Fils in Chablis.
With time, the family buys several prestigious parcels of Premier and Grands Crus, and among them the parcel of Clos des Hospices bought from the Hospices of Chablis in 1904. This parcel since then has always been vinified separately.
1972 : After living in Canada for 11 years, Christian Moreau comes back to Chablis with his Canadian wife Christine and their two first sons, Philippe and Patrick (Fabien will be born two years later). Then he starts learning all about wine making with his father Guy Moreau.
1974 : The family decides to form a 50% partnership with the Canadian group Hiram Walker. They will finally transfer the totality of their shares for the wine merchant part of their activity to this same group in 1985.
1998 : J. Moreau et Fils wine merchant business is definitely sold to Boisset from Nuits Saint Georges. The all vineyard remains property of the family and they start again vinifying and marketing their wines with the 2002 vintage.
2001 : Naissance du « nouveau » Domaine Christian Moreau Père et Fils ! Et premier millésime de Fabien qui prend la Direction du domaine.
2004-2008 : Progressively Fabien stops using weed killers and pesticides and step by step starts the conversion of the estate into Organic Agriculture.
2010 : The 3-year official conversion into Organic Agriculture with Ecocert begins.
2013 : First official vintage with Organic Agriculture label
Since then: We keep focused on our beautiful parcels to produce the best and purest wines possible. Our wines are sold in most regions of France and in 44 different foreign countries!
To be continued…
Christian Moreau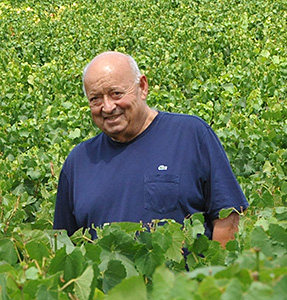 " The Domaine Christian Moreau Père et Fils was born in 2001 and first vintage to be bottled was 2002. I gave my son Fabien the keys of the Domaine in 2001 when he came back from New Zelande, asking him to make the wines that he loves in the respect of our terroir of Chablis. After a few years, Fabien decided to turn the vineyard into Organic Agriculture. All our 11,8 ha were officially converted by Ecocert with the 2013 vintage, which was a real challenge for Fabien of course but also for our team working in the vineyard who had to change a 20-year-old (or more) practice. I am very proud of all he achieved so far and I am now very happy to spend my time (I am officially retired!) representing Fabien and his wines all over the world, and taking care of our customers who visit us in Chablis!"
Fabien Moreau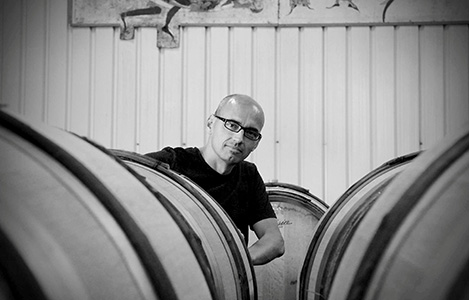 "Being the 6th generation of the family producing wines, was and still is a challenge for me, trying to avoid the pressure you could have with this "wine heritage". But with the quality of the vineyard that my family passed on, the basis of the expression of our wines is here, and our work is to honor our terroirs. Looking back on what we did since the first vintage 2002 with my father and all our team, I am very proud of all the work we did together, to increase step by step, the quality and the typicity of our wines. With the respect of the persons, of the nature and with humility, we will continue this way and face all the new challenges in front of us. As my father says, "Chablis is unique", and our goal is to show it!"